"The Place Where We Are Right"
From the place where we are right
Flowers will never grow
In the spring.

The place where we are right
Is hard and trampled
Like a yard.

But doubts and loves
Dig up the world
Like a mole, a plow.
And a whisper will be heard in the place
Where the ruined
House once stood.

Yehuda Amichai
****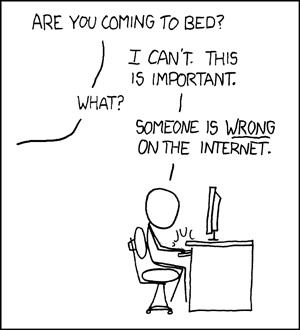 Out beyond ideas of wrongdoing and rightdoing,
there is a field. I'll meet you there.
When the soul lies down in that grass,
the world is too full to talk about.
Ideas, language, even the phrase each other
Jelaluddin Rumi, trans Coleman Barks
***
I'm thinking I'll write something myself on this topic, but for now I just present a few different ideas (you should really watch the video--it's good). Feel free to leave a comment and let me know what you think about being right and being wrong.